Try Now
Features
Explore KKBOX
Try Now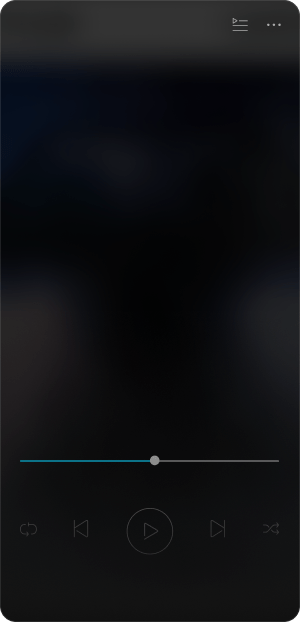 Pleasing to hear whether you sing it or say it
Podcast
The most local curation
Learn More
Podcast with Music
Break through the restrictions of music copyright. Embeding songs in Podcast to make the program more exciting!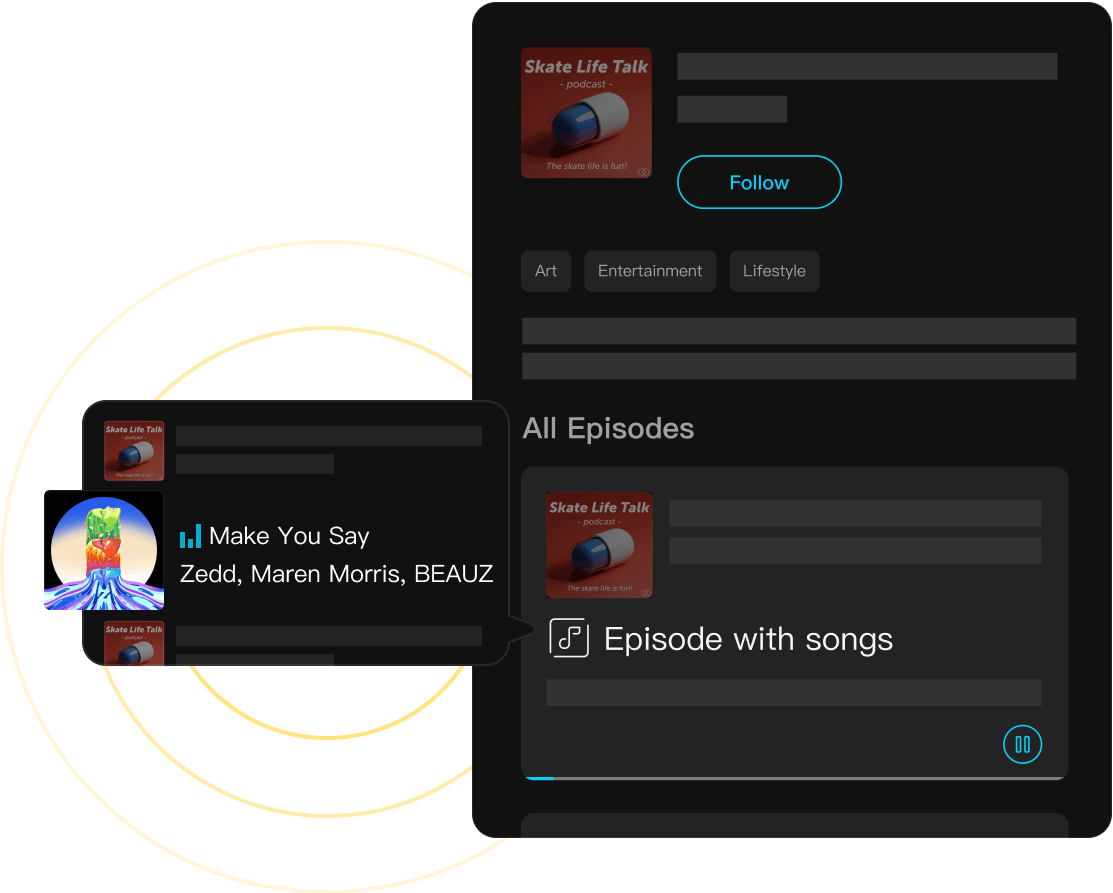 Connect with friends of the same interests
Listen With
You can listen to the DJ's playlist and interact with them in the chatroom! Music anywhere, anytime!
Learn More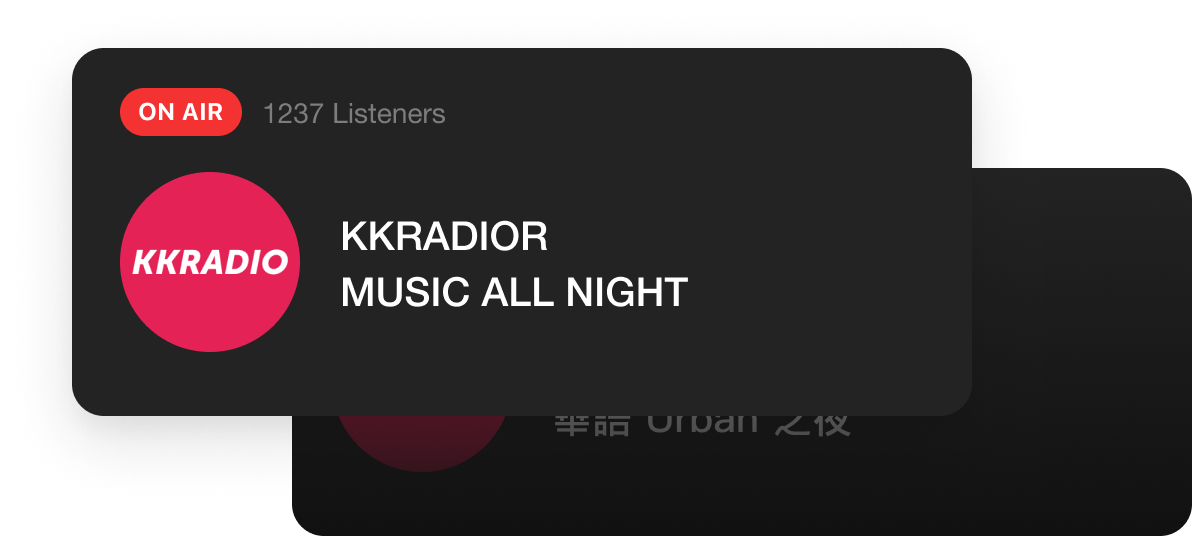 Never miss a beat
Music Recognition
Find out the song details the moment you want to capture a good song!
Learn More