Try Now
Features
Explore KKBOX
Try Now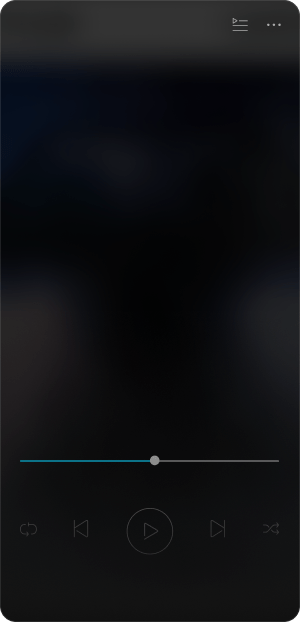 Crafting your personalized listening experience
For You
Get unlimited music recommendations, play whatever you like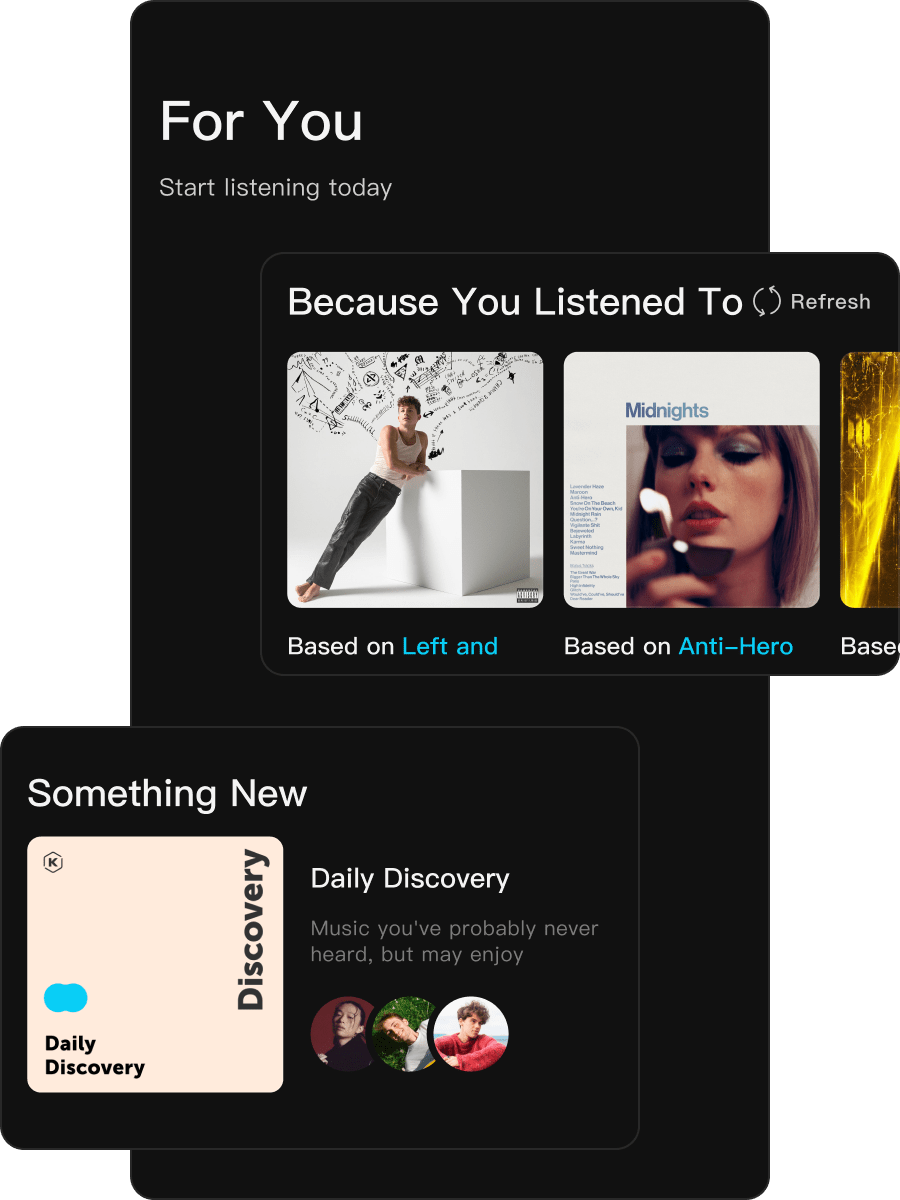 Listen by any mood
Find tracks that fit your mood, or create your own playlists for every moment
Expand your music taste
Let the music find you. Everyday. Enjoy a surprise mix from what you've listened before
Music in its original studio quality
Lossless Audio
Hear every detail
Learn More
Studio audio quality
Hi-Res
24Bit 96kHz
Compressed audio quality
AAC
192Kbps
KKBOX Lossless Audio offers music tracks in FLAC (Free Lossless Audio Codec) format. Listening experience may vary depending on the headphones or earphones used.
YOUR BADGES
User Achievement
Record your listening footprint
Learn More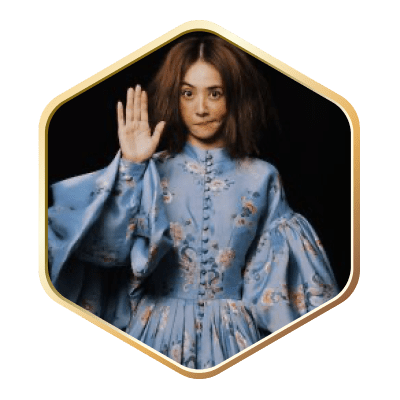 Fan Badge
KKBOX connects listening data with singers and issues exclusive badges to users. Only when listening volume exceed 90% of fans, you can be certified as a super fan!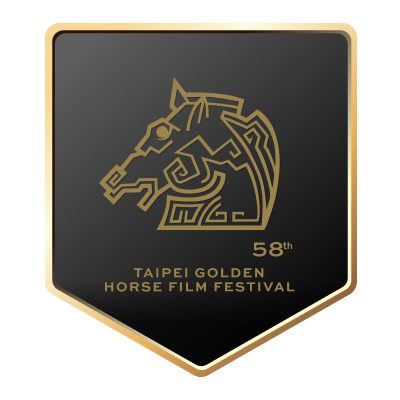 Event Badge
KKBOX will release diverse event badges for users to unlock within a limited time. Once completing the tasks, you'll have the chance to win exclusive prizes, concert tickets, and enjoy member-exclusive discounts and perks!
Latest Events
潮流新聲
解鎖徽章!抽 VIBES VOL.5 雜誌
Details
Pleasing to hear whether you sing it or say it
Podcast
The most local curation
Learn More
Podcast with Music
Break through the restrictions of music copyright. Embeding songs in Podcast to make the program more exciting!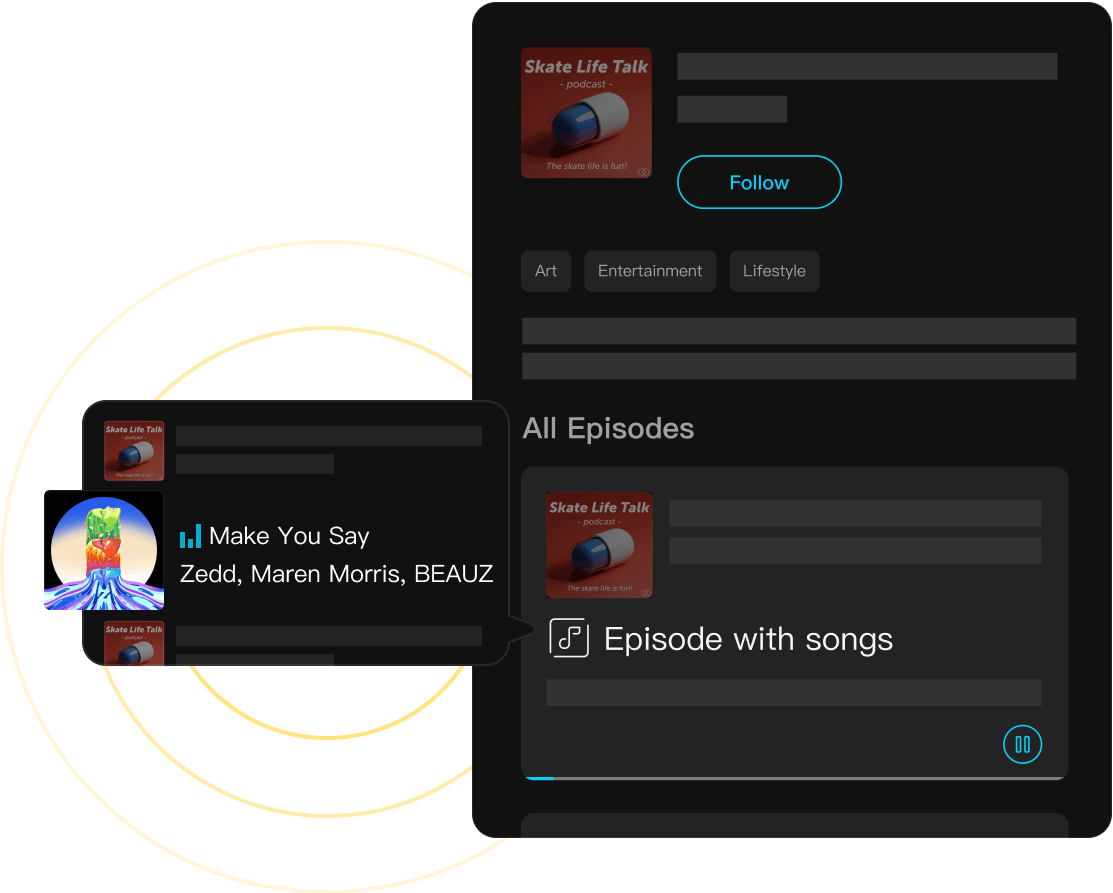 Connect with friends of the same interests
Listen With
You can listen to the DJ's playlist and interact with them in the chatroom! Music anywhere, anytime!
Learn More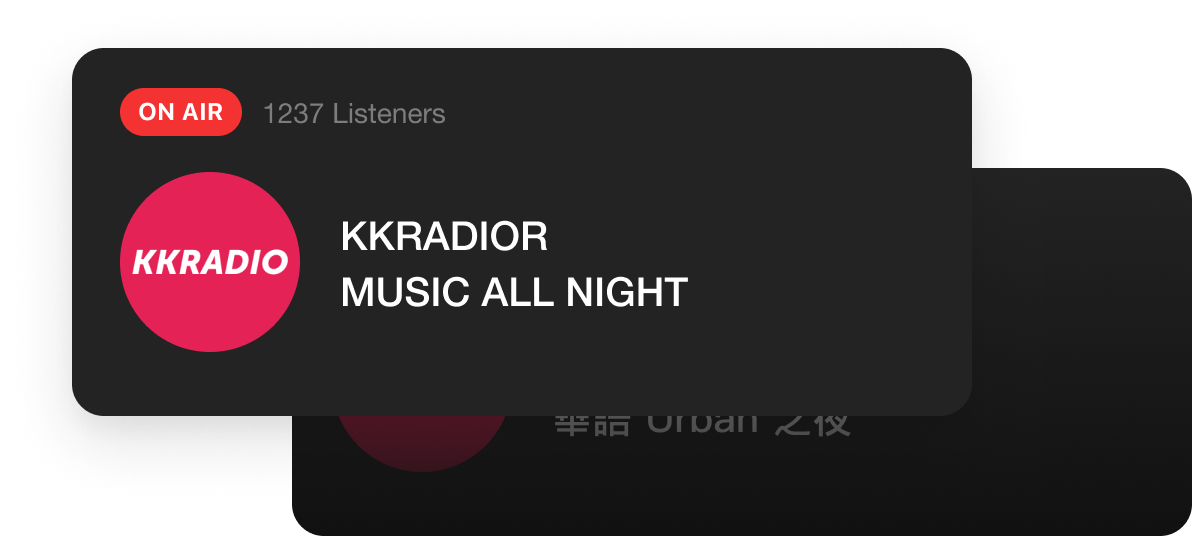 Sing when you feel like it. Stop when you want to.
Dynamic Lyrics
Tap to play, resize lyrics font and share song lyrics with ease. Everything is at your fingertips.